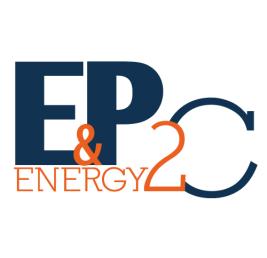 Job Detail
Job Description
We are looking for a Comapny Man (Production Manager) for working with a leading global maritime group in Gabon.
Key tasks
Key tasks and responsibilities
• Responsible for ensuring the safe production operations and maintenance, in conjunction with the Offshore Installation Manager (OIM) and the Production supervisor of the FPSO;
• Oversee offshore operations and ensure Production is safely and cleanly maintained at its maximum uptime without any harm to reservoirs or facilities and with minimal environmental impact in accordance with Gabonese regulation and company's policy;
• Fulfil the risk management requirements by ensuring all risks in production system and associate utilities operation and maintenance are identified and procedures are established and implemented;
• Monitor the planned maintenance system to ensure compliance and to report any non-compliances;
• Liaise with the OIM to co-ordinate any Emergency Response;
• Ensure accurate daily reports are prepared and transmitted in a timely manner;
• Supervise well testing and ensure accuracy of the results reported;
• Be familiar with the FPSO production system and ensure the Production staff are adequately trained in their safe operation;
• Responsible for all non-routine operation in the Production i.e. hot diesel injection, SCSSV cycle test, Choke flush etc;
• Write or explain operational procedures and work instructions as the need arises to cover new projects or surveys;
• Monitor and support contractors' activities on the field, ensure work is carried out in a safe an efficient manner;
• Responsible of company's equipment's, Royalty Metering skid, Gaslift manifold skid etc;
• Responsible for controlling the timely ordering of stores and spare and maintenance of sufficient stock onboard to ensure that the operational capabilities are not jeopardised;
• Responsible of supply boats and Helicopters movements from the field to POG;
• Responsible of the lifting operations;
• Helicopter operations, refueling system, helifuel sampling etc;
• Responsible for all operations in the production requiring well shut-in, work permit etc. Shall ensure that all safety precautions are taken, and that the work is carried out in a safe manner;
• Assist in the planning of major repairs, modifications and surveys and will be kept fully informed of the vessel status and all notifiable occurrences;
• Make proper handover notes upon completion of tour of duty.
Education
• A suitable Engineering Degree and /or a minimum of 12 years seniority in oil industry;
• 5 years of which must have been in a senior supervisory position.
Experience
• Experience as Production supervisor, well testing engineer or wireline senior operator;
• Experience in operations and maintenance;
• Experience in Drilling and Completion
• Fluent in English (oral and written) and French.
Please send your CV to Gwenael: glebian@ep2c-energy.com
Other jobs you may like