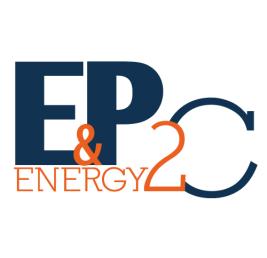 Job Detail
Job Description
Role description :
To manage and execute marine installation projects ensuring the timely delivery of all marine engineering technical services and solutions in the ASN fleet.
Together with the Marine Engineering team in ASN Marine, develop and implement engineering solutions for subsea cable infrastructure installation including the installation of associated subsea hardware both in-house and external third-party solutions. To achieve safe, cost-effective and technically sound proposals for all aspects of ASN proposals for submarine telecom cable installations and dedicated O&G projects.
To support the continued implementation and drive a positive awareness of offshore HSE standards.
Responsibilities include, but are not limited to:
Offshore Project Engineering Execution:

To interface with the ASN Project teams to identify and understand project-specific engineering requirements and goals/deadlines.
To develop engineering Scopes of Work to meet project-specific requirements / demands.
To coordinate and manage project-specific engineering developments.
To provide support and expertise to project groups
To develop documentation resources regarding ongoing engineering developments.
To participate in the offshore operational phase of installation on board ASN or 3rd Party vessels
Marine Equipment Development and design and delivery management:

Support all aspects of development, design and engineering projects that may be required.
To assist the ASN Marine Offshore Solutions Manger in the transition of engineering tooling ensuring that the offshore teams are sufficiently familiar with procedures and implementation.
To ensure that all R&D processes and quality assurance of designs are supported.
To support development teams with Maine input and expertise.
Marine operations and competencies management.

Manage the consolidation and streamlining of marine O&G installation technical descriptions between ASN and ASN Marine.
Distillation of discipline-specific Marine O&G Technical documentation for business support requirements (e.g. Sales & Marketing, Bidding, IPMs, Maintenance).
Provide general support to the Marine Department through the business development/bid process.
To support the budgetary and justification process for required capex investments.
To support the quotation and purchase order process to secure the required solutions against project milestones
Profile:
Extensive familiarity and understanding of offshore installation and HSE processes.
Minimum 5 years of relevant offshore operations experience.
Ability to identify and manage processes coordination and solutions for multiple stake holders across the marine operations activity.
Highly developed documentation management skills.
Excellent computer skills are required –high level familiarity with MS Office Suite of programs including Microsoft Project.
Excellent written and oral communications skills.
Ability to work autonomously and in a cross-functional team environment.
Ability to prioritise workload and work under pressure
Thank you to send your resume by email to : mmallen@ep2c-energy.com
Other jobs you may like