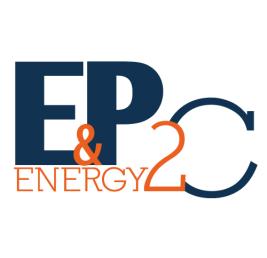 Job Detail
Job Description
We are looking for a Commissioning Leader for the Mechanical discipline on the preparation and the execution phases of an Offhore projet.
He/She manages several engineers assigned to work for him (ICSS Specialists / Supervisors). He/She shall inform and motivate them adequately so that priorities are clear and directions for the performance of their duties are set to meet the objectives.
He/She will require an ability to analyse Contractor Commissioning strategy and to prioritize Company Supervision accordingly.
His main activites are:
To follow-up the preparation of Pre-commissioning and Commissioning, ensuring that Company requirements are fulfilled within Contractor's standards, in accordance with the principles of OPERCOM methodology.
To provide assistance to the EPCI Contractor during the detailed preparation of the Commissioning including a review of planning and organizational requirements, in order to optimize the schedule by maximizing the onshore Commissioning thus keeping offshore Commissioning activities to a minimum.
To review and comment the preparation of Mechanical Commissioning procedures, including (ICAPS) Pre-commissioning status index and the Commissioning
technical database, the RFC and AOC dossiers, certification, punch list control, planning,
deliverables and in particular the preparation of Operational Tests.
To witness selected Pre-commissioning activities performed by the EPCI Contractor and to monitor that the Mechanical equipments have reached the ready for Commissioning status with the associated punch list and certificate before FPSO EPSCC Contractor proceeds with commissioning activities.
To witness selected Commissioning activities performed by the EPCI Contractor and to monitor that the Mechanical equipments have reached the Achievement of Commissioning status with the associated punch list before the EPCI Contractor submits the relevant certificate.
To monitor that adequate care and maintenance/preservation of equipment are being carried out throughout the Pre-commissioning and commissioning activities.
To supervise the reporting of Commissioning execution of Mechanical equipments to ensure that all technical, contractual and cost information is properly recorded, collected and available for inspection and reference
To liaise with and support the commissioning and start-up teams in order to ensure a coordinated witnessing and approval of commissioning activities of the FPSO.
To follow up/report discipline progress and punch list clearance
To supervise the schedule of Commissioning of Mechanical equipements in order to reach the planned end date.
To liaise with the package technical authority (engineering team) for his lead discipline, such as to ensure the adhoc technical specificities and recommendations are well taken into account in the preparation and the execution of the commission activities. In case of non-alignment, to escalade the subject to his line manager for arbitration.
To report to FPSO Commissioning Leader highlighting areas of concerns and problems encountered in performance of his duties.
To ensure confidentiality of all the documentation issued under his area of responsibility.
We are looking for professional commisisoning leader with 20 years of experience.
Other jobs you may like