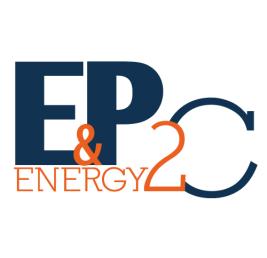 Job Detail
Job Description
We are looking for a Procurement Engineer for working 6 months in Qatar with an Oil and Gas Company.
A pipe fitting knowledge / experience is a mandatory for this role.
Accountabilities
To perform various types of purchasing activities in order to meet the requirements of the company in a safe, efficient, economic, auditable and comprehensive manner;
To handle purchasing processes in the most professional manner: delivering best quality in time and at the optimal cost for the company;
To ensure the Partners' Entities requirements satisfaction to avoid any shortages which expose the Company to operation/production problems.
Activities
The Job holder participates liaises with Partners Entities and participates to processes and communication of the purchasing entity by performing the following activities:
Participate to improving of purchasing practices, procedures & reference documentation Inform requesters during all the Purchasing Process (ref. E&P supply chain fundamentals);
Work in Duet with one or several Partners' Entities;
Participate to evaluating suppliers with Partners' Entities;
Contribute to reporting Key Performance Indicators;
Use Market Intelligence information, Cost models, target prices, etc.
The Job holder ensures the proper execution of purchasing operations (under the responsibility of his/her team leader or head of purchasing) by performing the following activities:
Handle the reception of purchase requisitions;
Receive and analyze PRs coming from Partners' Entities via the Head of Purchasing or the Team Leader;
Finalize the S.O.W. in duet with Partners' Entities;
Propose the bidder lists according to the nature of the requests;
Group requisitions to reduce process costs, compile tender packages and organize call for tender / request for quotation;
Answer to tenderer requests for clarification;
Study, compare and evaluate offers in order to have the most economical and contractual advantageous conditions;
Organize and lead negotiations with suppliers associated with award and performance of POs;
Issue RTAs in Duet with Partners' Entities;
Establish corres ponding contractual documents: purchase orders, etc.;
Ensure the follow-up of purchase orders until complete reception and payment Ensure rapid and correct validation of PO's;
Ensure reception of acknowledgement of receipt for PO's from suppliers;
Ensure Suppliers' deliveries on time;
Follow-up of goods receipt until company central warehouse;
Negotiate and solve all changes leading to amendment from Partners' Entities or suppliers/contractors;
Clarify discrepancies between material received and orders, if any with suppliers;
Input all purchase data in SAP.
The Job holder ensures the Compliance:
Ensure compliance of the purchasing process with all internal Company's rules (including Company Code of conduct) and all applicable laws and regulation (JV rules, Country laws…);
Give special attention to safety material in order to ensure all safety requirements such as testing, certifications, identifications, etc. are fully complied as per company requirements and local government regulations Ensure the application of COMPANY General Terms and Conditions for purchase of equipments;
Ensure the good administration and filing of all the purchasing documents and ensure that all approvals, justifications, circulation forms etc, are filed in line with the applicable procedure
Other jobs you may like