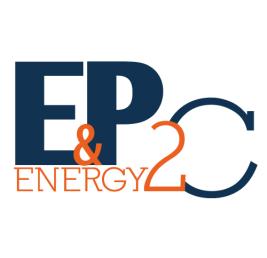 Job Detail
Job Description
We are looking for a Senior Integrity Engineer to be the focal point for all Topsides Pressure Systems Integrity issues of an Oil and Gas Operator.
The key accountabilities are:
1. Implement the Pressure Systems Integrity Management System (PRIMS). Improve, update and maintain the Pressure Systems Integrity Management System and Strategy and supporting documents.
2. Act as the Responsible Person for the Safety Critical Elements related to Pressure Systems. Support Operations, Projects, Engineering and Maintenance groups with technical review and Technical Authority (TA) approval of Pressure System Design Change proposals.
3. Manage external Inspection Contractors and act as the Company's Single Point of Contact (SPOC) for areas related to Pressure Systems.
4. Maintain and update of pressure system components risk rankings based on Risk-Based Inspection (RBI) Assessments. Compile and issue of "Written Schemes of Inspection" for topside pressure system inspections to the inspection contractor(s) and analysis of inspection data upon completion.
Identify and report requirements for pressure system repairs and remedial works, as required.
5. Control of all relevant pressure system engineering information and records within the discipline database. Ensure that all elements of Pressure Systems Equipment Integrity data are captured and managed effectively to support an Integrity Assurance Databases, and the Computerised Maintenance Management System (CMMS).
6. Assist the Engineering and Operations Groups by providing ongoing Pressure Systems Integrity Technical Support to all the company's operating areas.
7. Undertake audits to assure compliance with PRIMS and close-out of all Pressure System Integrity related legacy and audit actions. Maintain assurance documentation of Pressure System Integrity and co-ordinate with Independent Competent Party (ICP) verification.
8. Provide reports on Pressure System Integrity status to Senior Management.
9. Compile and manage budget requirement for implementation of the PRIMS system and strategy.
10. Participate in external activities to ensure current developments in integrity management techniques and practices are being applied, as appropriate to our facilities, in accordance with "good oilfield practice".
Knowledge, Skills, Experience and Job Related Competencies
Educational / Professional Qualifications:
Degree in relevant Discipline, preferably Mechanical/Metallurgical Engineering/ Chartered Engineer preferred.
Experience Profile:
Ideally with more than 15 years of relevant experience offshore oil & gas pipeline industry; however, candidates with 12+ years will be considered if they show an excellent track record in the requirement mentioned herewith.
North Sea and Middle East Experience would be added advantage.
Hands on experience in integrity management and engineering. Preferably has worked within engineering companies or consultants.
Broad experience in data analysis and statistical analysis and information management.
Relevant experience in the offshore oil and gas industry with involvement in Risk based Inspection and advanced Nondestructive Testing (NDT) techniques.
Other jobs you may like